I'm sure y'all are tired of them by now, but I have another sock animal! (I bought a book with different animals in it a couple of weeks ago.) This one is a cat, which hopefully is obvious :D

I bought a few more socks at Target the other day (Target has fantastic socks, for the record) and they don't break the bank. My goal is to make probably one of each animal, and then go from there. Does anyone by chance want a sock animal? I'd be happy to give them away.

Anyway, onto the kitty!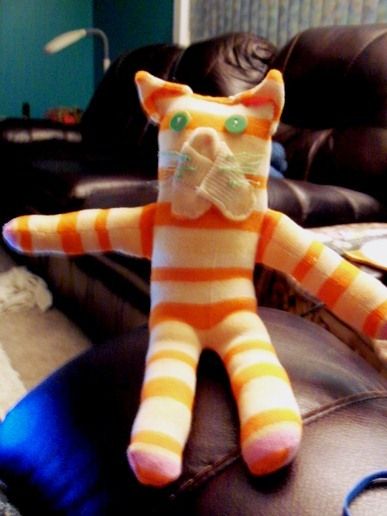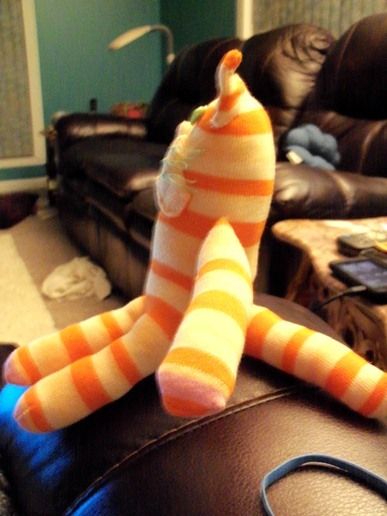 The pattern didn't actually call for whiskers, but he looked so bare without them...