So I finally finished another project in my backlog that I found while cleaning things awhile back. The piece was slightly less than 2/3 done when I took it back out, with the entire upper half complete, and a portion (mostly the stem) done on the bottom half.

It's stitched on 14 count white Aida, and finished the stitching measures out to about 11.5" x 11.5" (though the design specs say 12"x12"). There were 19 colors total. I can't count the hours I've spent on it, as I believe I worked on it in three big chunks: when I first got it, finals one semester, and now.

But onto pictures!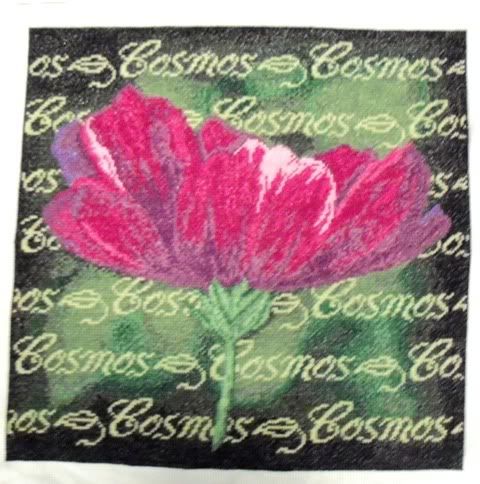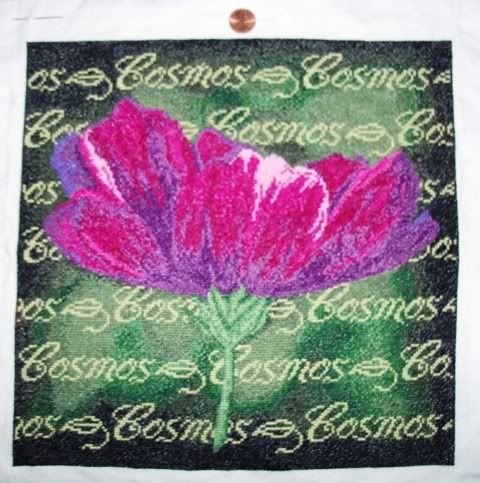 (with a penny for reference)

And the back! Not as neat as some of mine, but neater than others.