Spread the love, even if you're not going to participate! (I want you to participate. This is me dangling temptation.)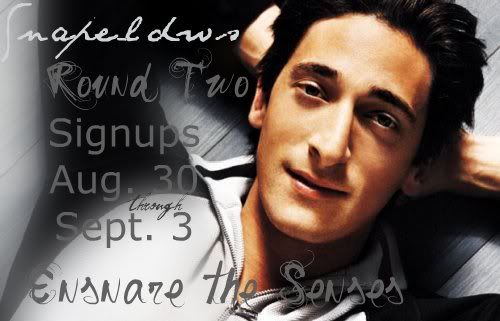 Come one, come all! Ensnare the senses with Severus Snape!

All variations of Snape-love (gen, het, or slash) are encouraged and welcomed!

Sign ups have begun!

Round starts September 4th!